So the 50 Shades of Grey movie is coming out this weekend and we all know that there are some questionable BDSM acts and biases that are represented in the story.  I thought I would clear some of them up here!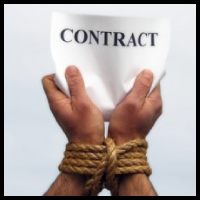 Christian spends an unusual amount of time trying to get Ana to sign a contract for their Dominant/submissive relationship. But in actual BDSM we tend not to rely on contracts and instead work towards negotiating enthusiastic consent.

The movie portrays people who are into BDSM as crazy and criminal. Male Doms are represented as forceful and domineering while female subs are portrayed as crazy and jealous, particularly if their Doms leave them. BDSM is actually made up of a pretty diverse cross section of our culture with no more mental illness or criminal tendency than any other sub group of people.  And subs don't go crazy just because their Doms leave them.  Breakups are hard, no matter what lifestyle you are involved in.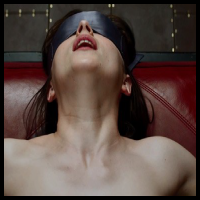 Dom(me)s are solely interested in pleasing their subs (as laid out by Christian's contract for Ana). In actual BDSM, both parties are invested in their own pleasure and the pleasure of their partner(s).  After all, what's the point if we aren't both totally into the hot activities we are engaging in?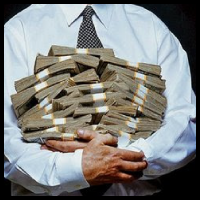 Having a ton of money makes it okay to display stalker tendencies and coerce partners to engage in kinky activities they are not interested in. BDSM communities are focused on consensual play that is safe and free of intimidation or coercion.  We have a higher standard for communication than most people.  Wealth is no more relevant than in any other time.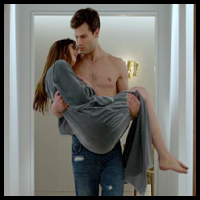 Doms are white knight types who take care of, rescue or save subs from their lives, danger or abuse. While yes, Doms can open up the submissive's world and introduce them to a ton of fun types of play and sex, they are not responsible for you.  The only person truly responsible for a submissive, is that submissive.  Doms cannot save you or fix you.

This movie might be great entertainment and full of steamy sex, but a guide to kink and BDSM is is not!  Enjoy it, with a grain of salt, and then check back here for a dose of ACTUAL BDSM!