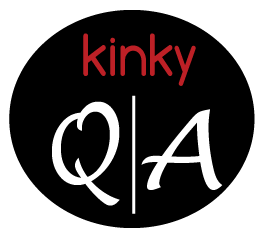 Dear Kinkster,
I'm very interested in BDSM, but I'm not into pain. Are there other aspects of BDSM that I can explore?
Pleasure not Pain


Dear PnP,
There are many aspects to BDSM (Bondage & Discpline/Submission & Dominance/Sadiomasochism), but eliciting or receiving pain is not the end game of the role playing, at least not for some. Research what other types of play are available and figure out which ones resonate with you. Here are a few to get you start: Bondage, Sensation/Sensual play, food play, rough body play (doesn't mean pain), animal play, latex play, age play. Maybe you even have you own idea about what floats your boat and want to explore that one. The beauty of kinky taste in erotic play is that the sky is the limit for all participants based on mutual consent and pleasure.
Want to ask a kinkster a question?
You can submit your questions through our form here! Don't worry, we'll keep your name/username anonymous!