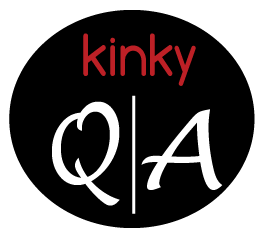 Dear Kinkster,
I have a foot fetish…all things feet get me off! I've tried to introduce this to my FWB but he's
not interested in exploring it and tells me it's weird. Is that true??
Not a Freak

Dear NaF,
There's not much that IS weird in the big colourful world of kink! Your FWB isn't into having his feet worshipped, ok. Cross that off your list, but don't take on his dislike or opinion, it's your desire, not his. We have a saying in the community, "Let your freak flag fly!" and this case, fly your flag proudly, just not with him.
Want to ask a kinkster a question?
You can submit your questions through our form here! Don't worry, we'll keep your name/username anonymous!
Want to receive great articles like this one, directly in your inbox? Sign up for our FREE newsletter and receive a monthly digest of the articles featured throughout the month on OntarioKink.com! Click here to sign up!