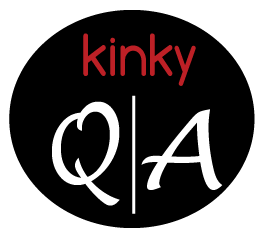 Everyone has questions about the BDSM lifestyle, kink, sex and gender and we have kinksters who can provide answers!  Enjoy their informative answers to kinksters' questions!  And hey, if you have a question you want answered, send it HERE!

Q: I've been in a long distance relationship with my Master for three months, and have been frustrated because I feel like I don't really have a clear idea of who my Sir is. He comes across as very guarded, and doesn't often share his real personal life details with me. Meanwhile, he wants to know details about my day and life, and requires me to text him throughout the day to tell him what is going on. Is it normal for the Master or Dom to know more about their submissive than the submissive to know about their Master/Dom? 

Q: I've heard a few Masters or Dominants say that its not good to love your submissive or slave. How does that make sense? Why would anyone NOT want to love their sub or slave?  A: Thanks for the question! I've actually heard this a few times myself over the years, and it's never sat quite right with me. We should probably start off by clarifying that there are many types of Master/slave and Dominant/Submissive relationships, and even more plentiful variants on love. Love can take so many forms that it's hard to think that it's possible to have M/s or D/s without love.

Q: I'm fairly new to BDSM and saw something on FetLife that I'm not really sure I understand. What exactly is a leather family? What is a 'house'?  A: That's a great question! You might see the term 'leather family' pop up from time to time on kink related sites such as FetLife.com, which allows users to link themselves together with other people to denote some time of relationship.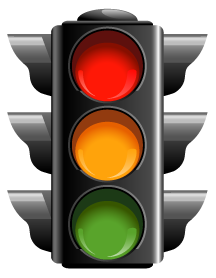 Q: What is a hard limit? Someone asked about what mine were onFetLife, and I'm not sure what they mean. –Anonymously asked though our contact form  A: A hard limit is something that you are unwilling to do under any circumstances. For instance, some common hard limits include restriction of breath, blood, urine, scat, anything with animals or children, anal, needles, and humiliation.

Q: I found your website through the OntarioKink Tumblr blog, and I'm looking for advice. I've tried going on a few dates (mostly using OkCupid and PlentyOfFish), and mentioning that I have submissive tendencies. That tends to either…

Q: How long should I wait between play sessions? I still have some bruises. Do I need to let them heal first?  A: Let's address both of your questions separately, starting with the latter.  A variety of factors will affect how easily you bruise and how fast you heal, including which tissue suffered the 'trauma'…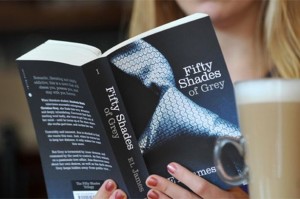 Q: My girlfriend read '50 Shades of Grey', and said she wants me tospice things up in the bedroom. I really don't know what to do to make her happy, but I care about her so I have to try. Can you give me some tips?

Kinky Q & A (January 28th, 2015)
Dear Kinkster,  I know that both my Master and I experience similar effects of drop, and I was wondering if you can give me some insight for how to help him during that time? Thanks for your suggestions! – Q & A form submission  Dear sub,  It's true…

Dear Kinkster, Is it true that men are typically Doms and women are submissives? I'm trying to identify my own style of sexual activity/role and want to make sure I get it right. Thanks, Dunno Dear Dunno, There is no "true" or "right/wrong" in the BDSM lifestyle, it's a very personal observation of our individuality/relationship/sexual…

Dear Kinkster,
I have a foot fetish…all things feet get me off! I've tried to introduce this to my FWB but he's
not interested in exploring it and tells me it's weird. Is that true??  -Not a Freak
I went to my first play party the other night and had a lot of fun and met some really great people.  My question is about the 'costumes' that we have to wear ~ what's the deal??
Thanks,  Empty Closet

Dear Kinkster,
I'm very interested in BDSM, but I'm not into pain. Are there other aspects of BDSM that I can explore?
Pleasure not Pain

Dear Kinkster,
Lately I've been thinking about consent and consent violations and if I inadvertently did something I wasn't supposed to.

Dear Kinkster,
I want to come out to my friends that I'm kinky. Any suggestions of how I go about doing that?
I'm really nervous!!   Brian
Dear Kinkster,
I'm new to the lifestyle and I want to attend a munch to get to know some folks in my area.  Only problem is I'm shy and just can't bring myself to do it. Help!!  ShyNoob